Virtual Paleography Group
---
The Latin Reading Group has recently transformed into a Paleography reading group. We meet once every week via Zoom, right now on Wednesdays at 6:30 p.m. Brussels Time, and read and transcribe from a manuscript. Currently (Spring 2022) we are working on a question of Peter of Auvergne's Sentences commentary, in a gothic book hand.
In earlier semesters we read from De Fonseca's De sensu (in a modern cursive script); John Buridan's commentary on the De memoria (in a 14th-century anglicana script); from the Life of St. Cuthbert by Bede (Carolingian script); and from an anonymous Vatican Lateran ms. (14th-century gothic book hand).
The paleography skills of the group participants occupy a big range, and everyone is welcome. It is easier than it looks like! If interested, please send me an email.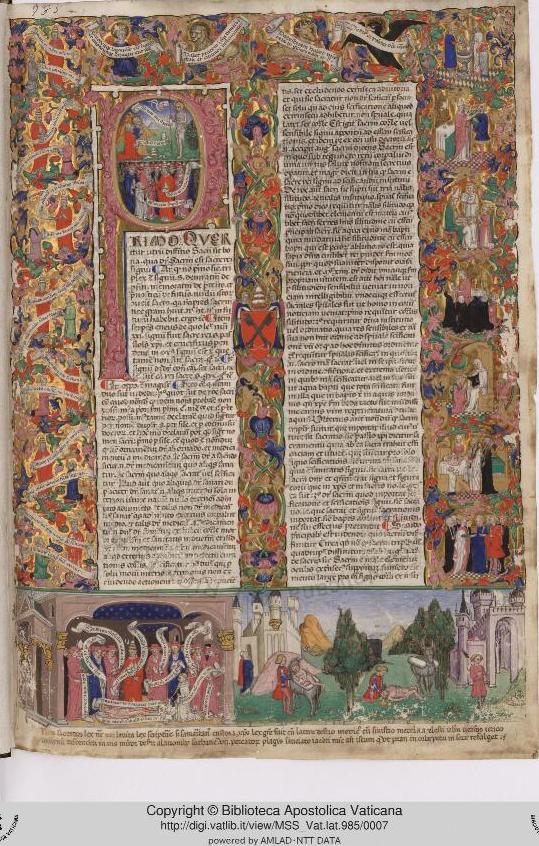 In earlier semesters I had lead the CSC Latin Reading Group, where we read some of Augustine's sermons, and earlier the Itinerarium Egeriae, the travel diary of a 4th-century Spanish pilgrim woman traveling to the Holy Land.
I also used to coordinate the Fordham Philosophy Latin Reading Group, a group of students and faculty whose primary interest is medieval philosophy.